PHOTO: RHOBH's Kyle Richards and Lisa Rinna Seemingly Shade Lisa Vanderpump as "Bitter" and "Disgruntled" In Response To Her Negative Comment About The Cast, See Their Posts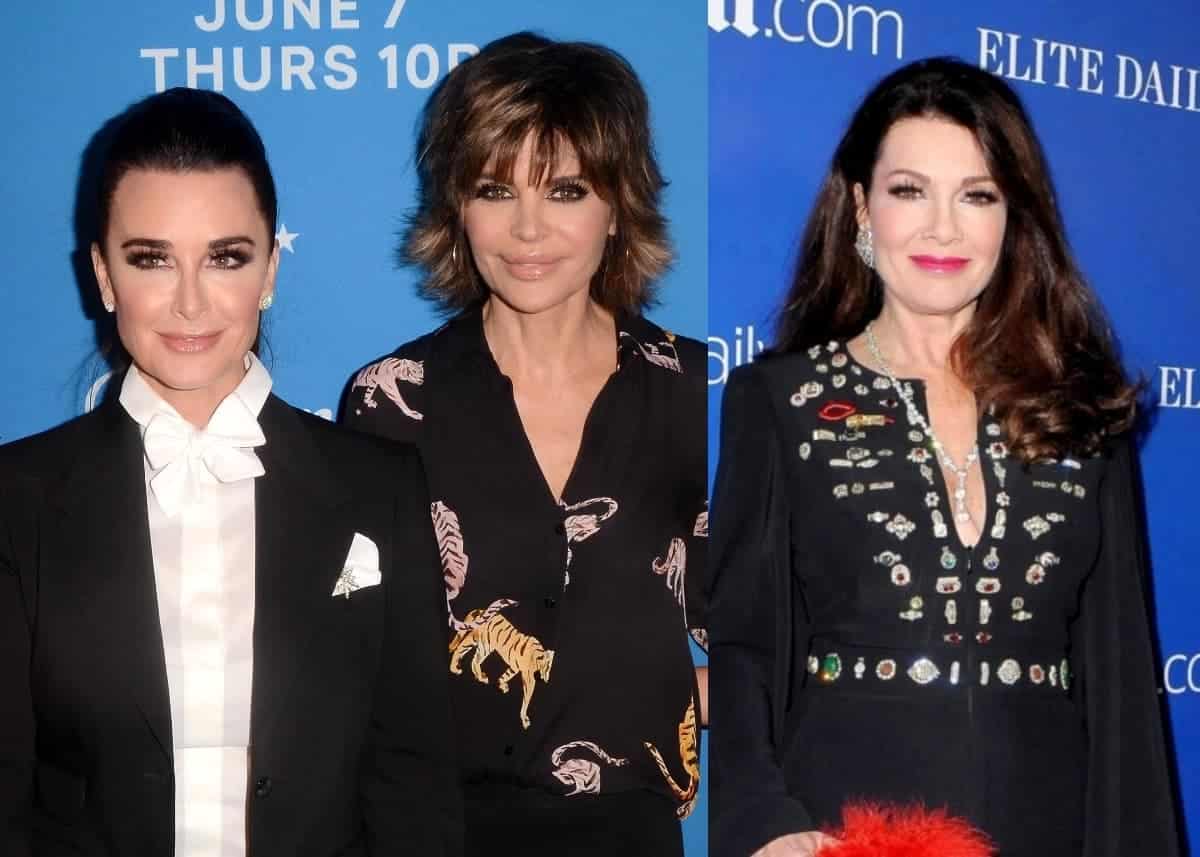 Kyle Richards[1] and Lisa Rinna[2] shared matching memes on their Instagram Stories on Tuesday, January 19, and they could have been aimed at their former Real Housewives of Beverly Hills[3] castmate, Lisa Vanderpump[4].
After Vanderpump appeared on Dear Media's The Skinny Confidential Him & Her Podcast, where she took aim at both Kyle and Rinna before slamming RHOBH as a whole, Kyle posted what appeared to be a shady response to Vanderpump's negative comments about the cast.
"Me reading comments made by ex, bitter, disgruntled Housewives," read the meme shared to her Stories.
In a photo, actor Leonardo DiCaprio was seen expressing disgust while holding a drink in his hand.
Earlier this month, Vanderpump appeared on The Skinny Confidential Him & Her Podcast, where she claimed Kyle had ill intentions toward her and suggested Rinna was "inauthentic" on the show[5].
Vanderpump also revealed that her former castmates were likely jealous of the many opportunities she was given as a result of her role on RHOBH, especially because a number of them had unsuccessfully attempted to launch spinoffs.
"I had a lot of opportunities that others didn't have. And maybe that did result in some feelings," Vanderpump explained. "I mean, I was suddenly on Dancing With the Stars, I got my star on the Walk of Fame or Vanderpump Rules was going on. And then I was doing a lot of things politically as well. I was trying to fight for the humane treatment of dogs. I was speaking to Congress… Maybe it did result in feelings."
Following Kyle's post, Rinna re-shared the meme on her own Instagram Stories.
Also on the podcast, Vanderpump said she's no longer a fan of RHOBH[6] before claiming the series "lost a bit of its gravitas" after she quit[7].